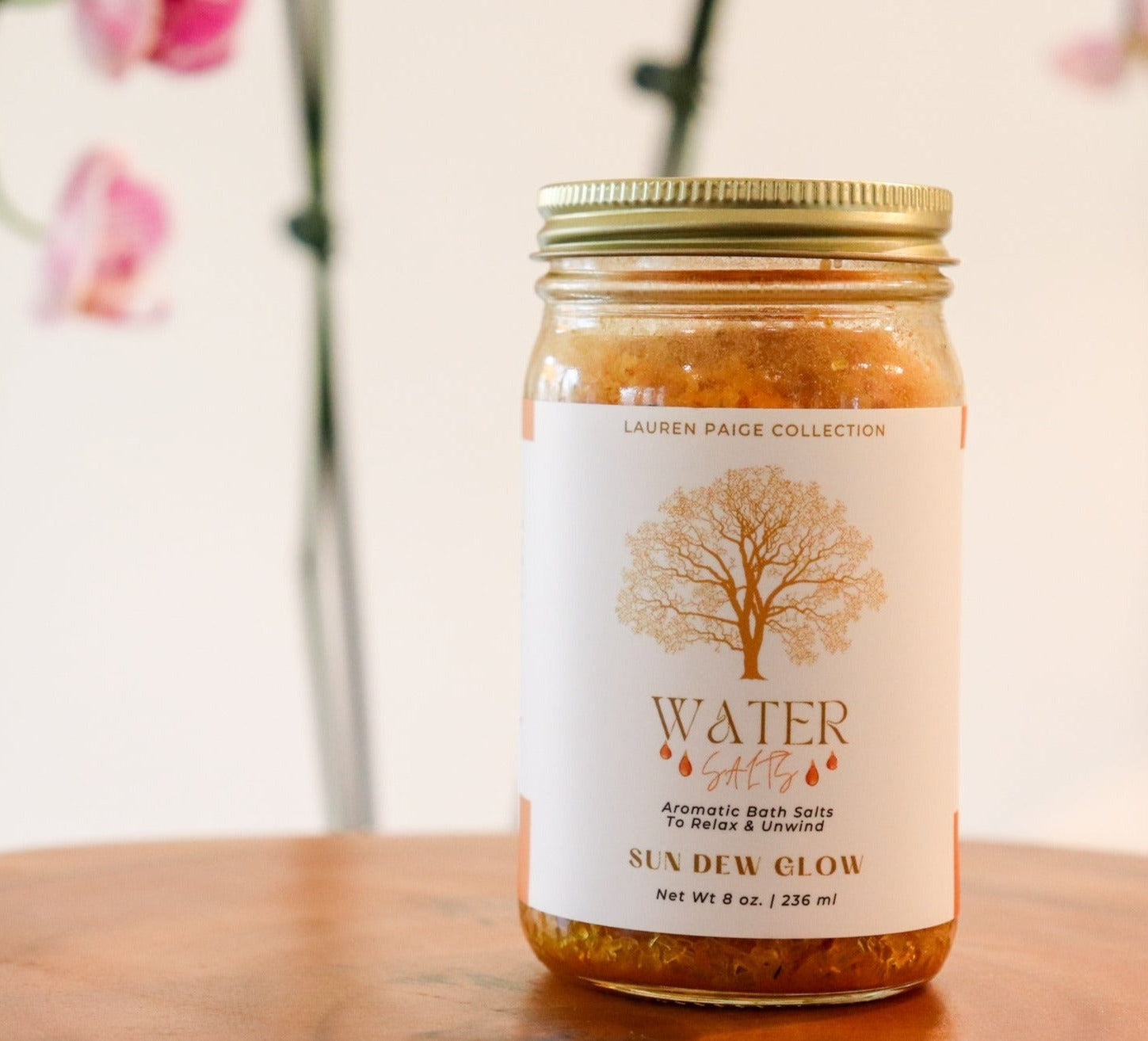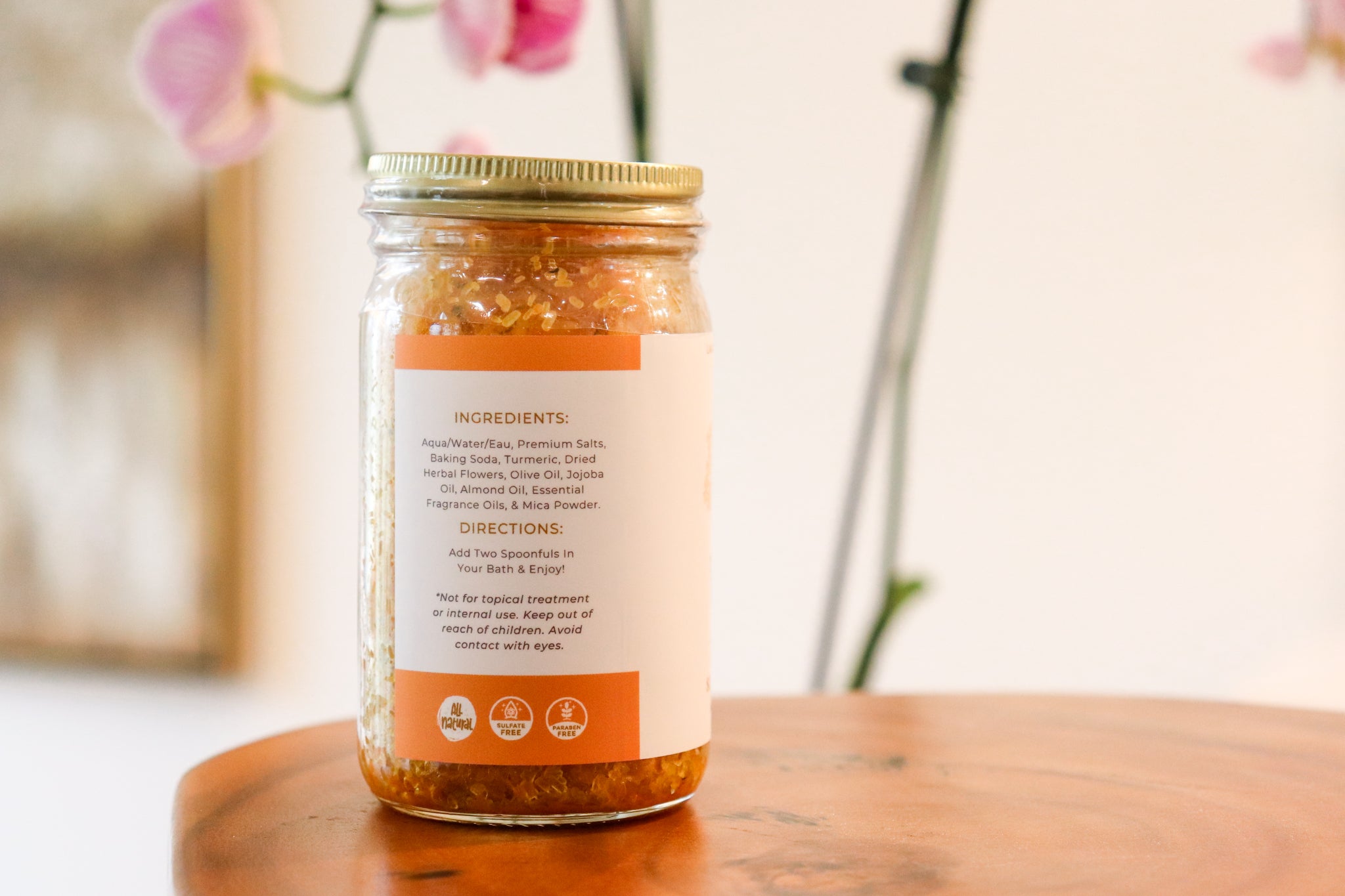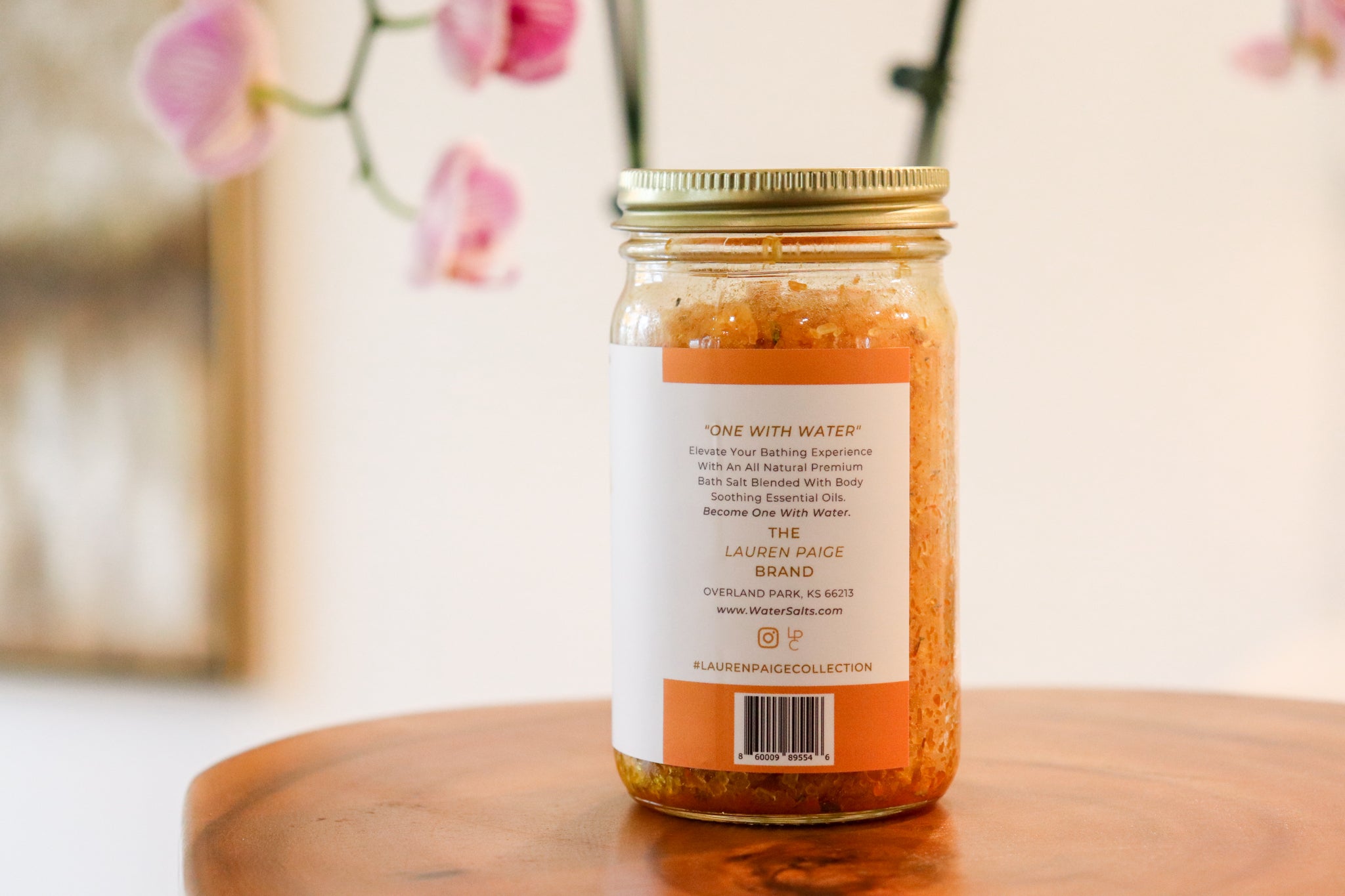 Water Salts | Sun Dew Glow
Sun kissed skin from the golden hour 🔆
Indulge in the ultimate relaxation experience with "Sun Dew Glow" Water Salts. Infused with nourishing essential oils, dried herbal flowers, the ample benefits of turmeric, and premium salts, it's designed to leave your skin feeling soft, supple, and radiant. If you're looking for a way to indulge in a luxurious self-care routine while promoting healthy skin, "Sun Dew Glow" Water Salts are the perfect choice.
Become One With Water
Simply add two spoonfuls to your bath, and let the soothing properties of the salts and essential oils work their magic. As you soak, the therapeutic minerals in the salts will penetrate your skin, helping to detoxify and nourish your body. 🛁
Aqua/Water/Eau, Premium Salts, Baking Soda, Turmeric, Dried Herbal Flowers, Olive Oil, Jojoba Oil, Almond Oil, Essential Fragrance Oils, & Mica Powder.