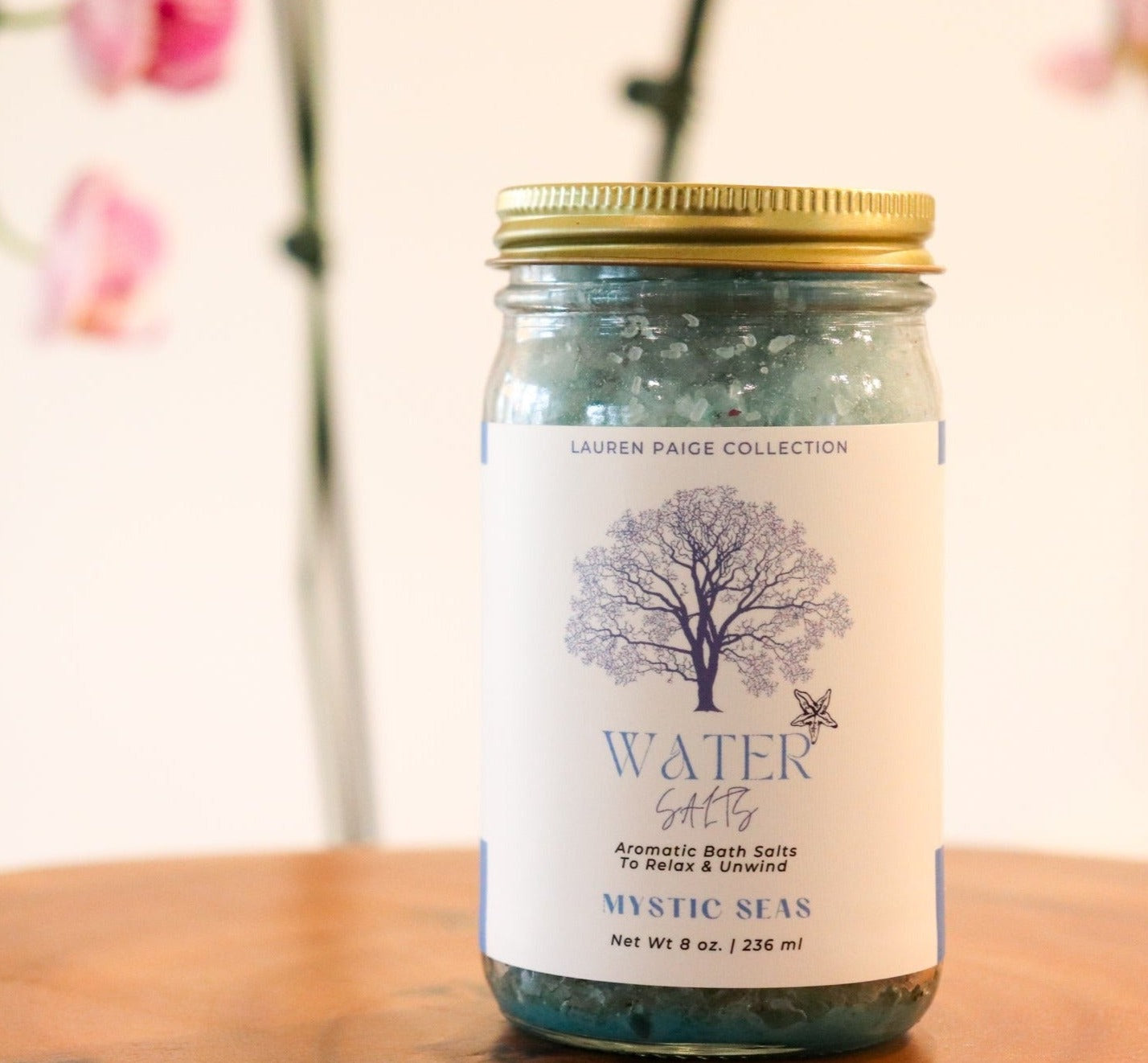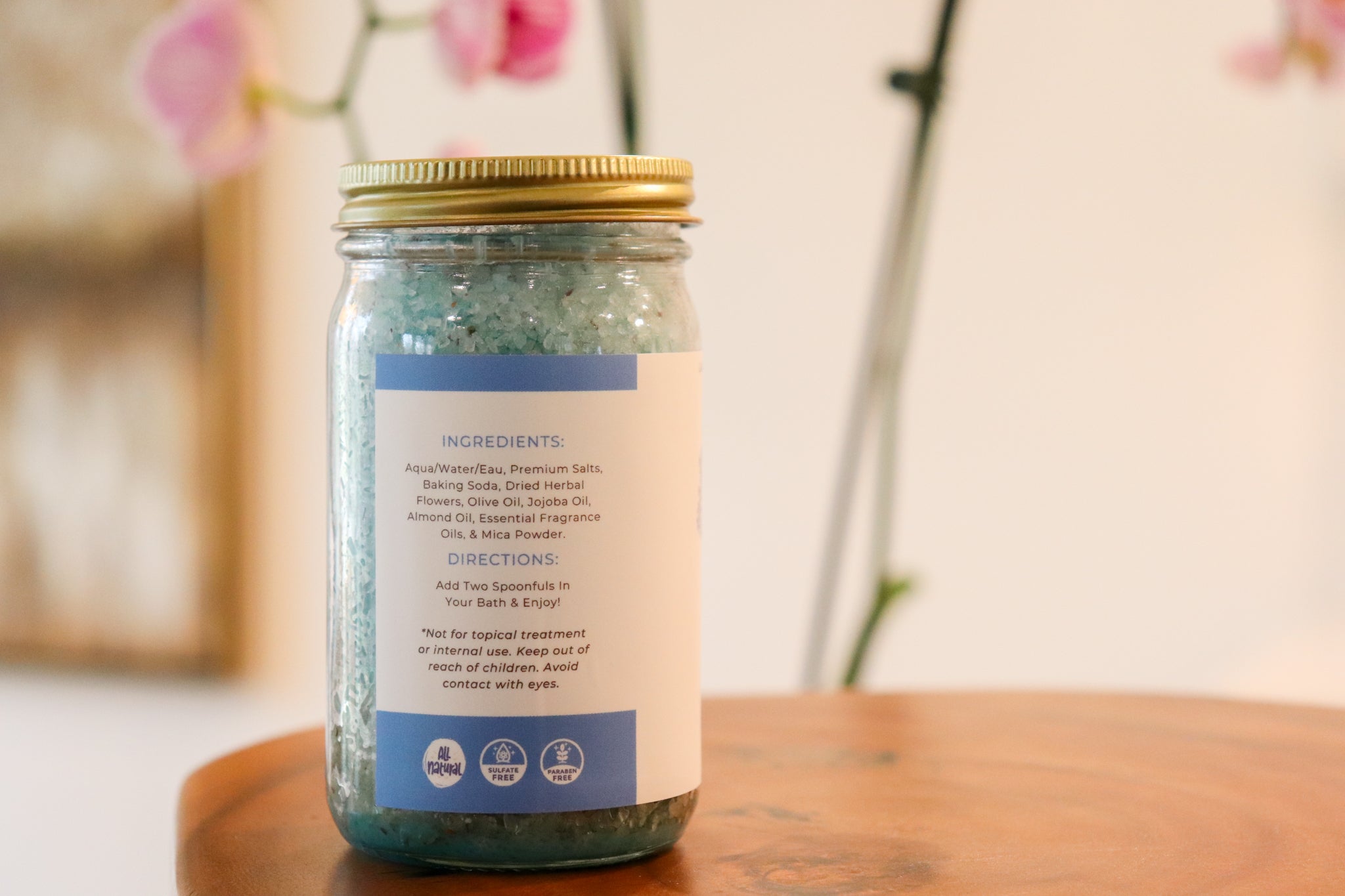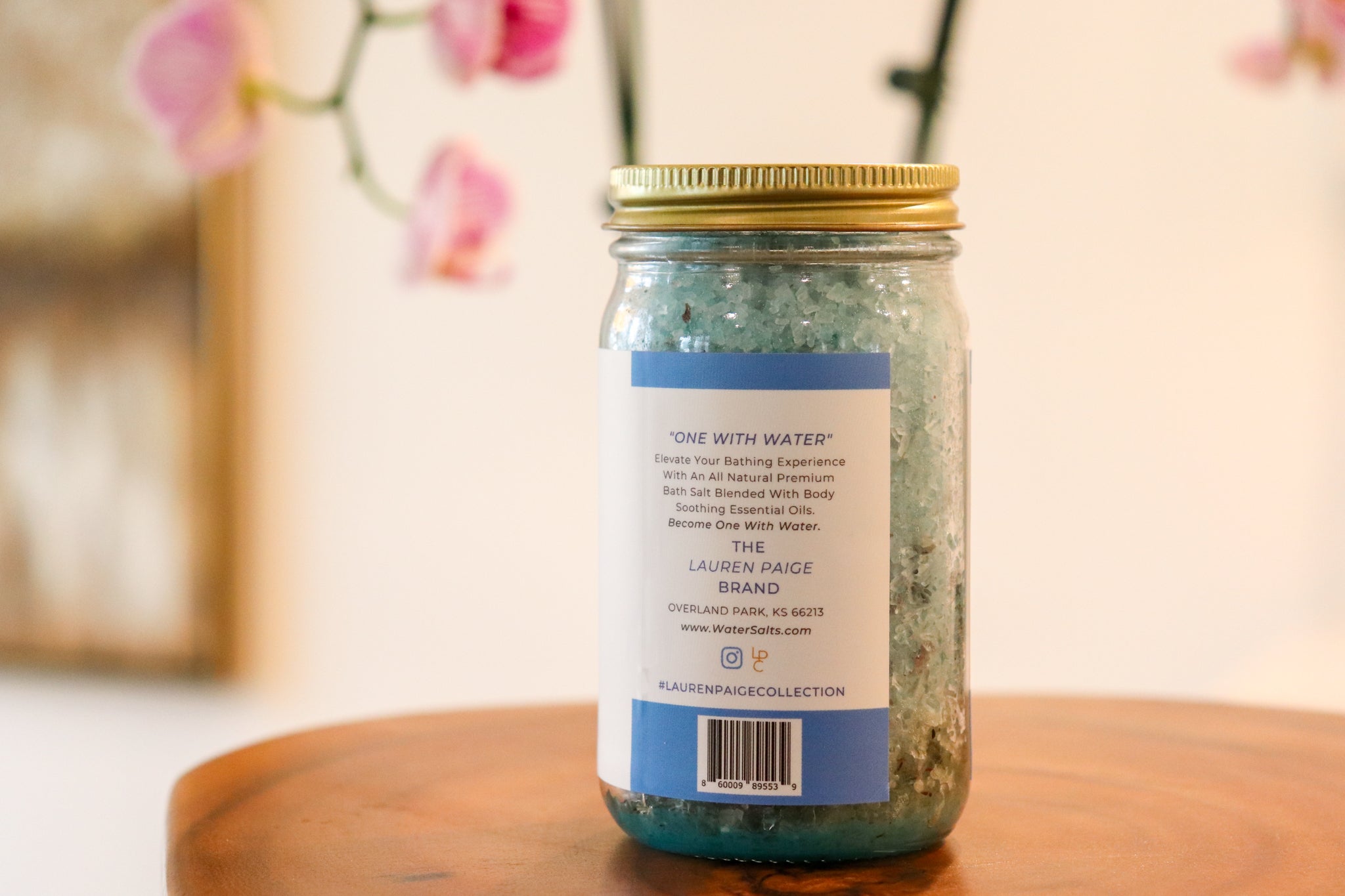 Water Salts | Mystic Seas
Mythical waters as blue as the sky with a divine aroma to match 🐚
Elevate your bathing experience with an all natural premium bath salt blended with body soothing essential oils.
Our Water Salts are formulated to transport you to a tranquil oasis, while easing muscles and the mind. The refreshing scent of oceanic aromas combined with natural ingredients will leave you feeling rejuvenated and refreshed after each use.
Become One With Water

Simply add two spoonfuls to your bath, and let the soothing properties of the salts and essential oils work their magic. As you soak, the therapeutic minerals in the salts will penetrate your skin, helping to detoxify and nourish your body. 🛁
Aqua/Water/Eau, Premium Salts, Baking Soda, Dried Herbal Flowers, Olive Oil, Jojoba Oil, Almond Oil, Essential Fragrance Oils, & Mica Powder.