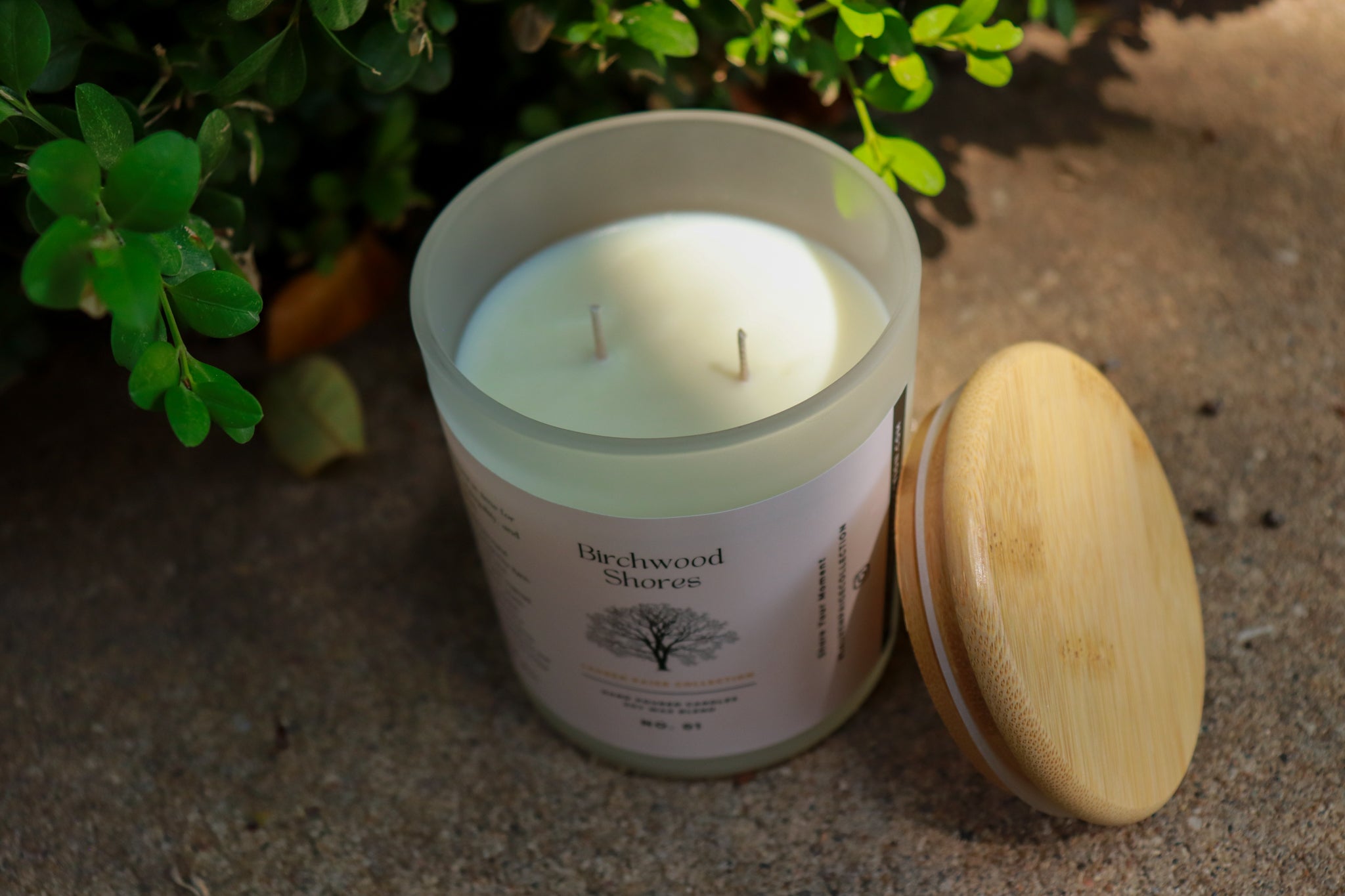 Birchwood Shores | Year Round Staple
The perfect blend of earthy birchwood and the timeless aroma of vanilla ✨. Immerse yourself in the refreshing scent of the great outdoors. Handcrafted and poured, experience the calmness and tranquility of nature as you light this candle and allow the soothing scent to fill your space. With its clean and natural fragrance, this candle is perfect for creating a relaxing ambiance in any room of your home.
Crafted with a premium soy wax blend and cotton wicks, our "Birchwood Shores" candle is eco-friendly and long-lasting. Each candle is carefully poured into a sleek glass jar, making it a beautiful addition to any décor.
Whether you're looking to unwind after a long day or add a touch of nature to your home, our "Birchwood Shores" candle is the perfect choice.
Soy Wax + Coconut Wax + Essential Fragrance Oils
White Birch + Fresh Cured Vanilla
*Recommended burn time is 2-3 hr increments max. Be sure to keep wick trimmed at .5 - 1 inch in height if needed and only lit in a well ventilated area. 🕯