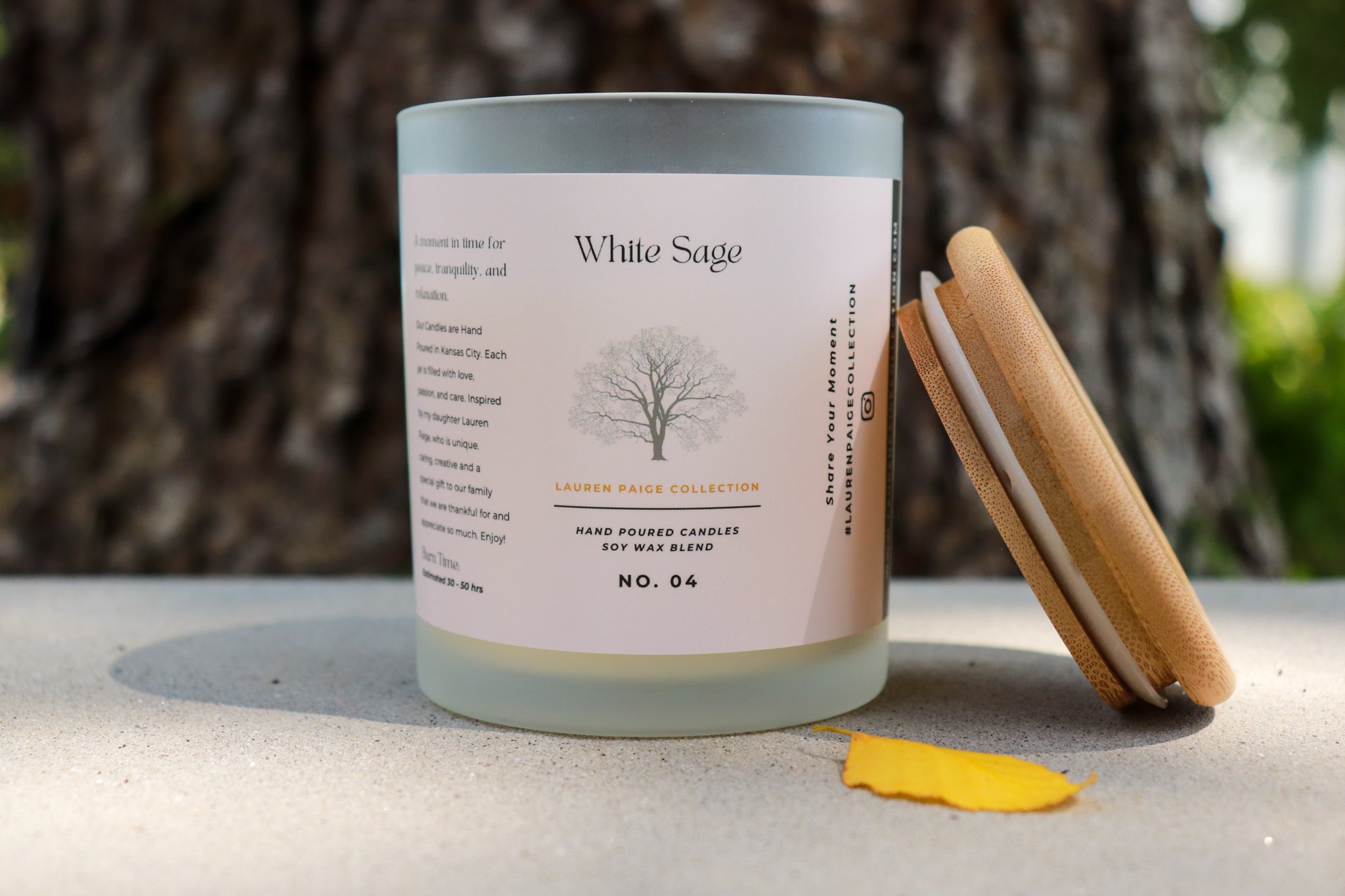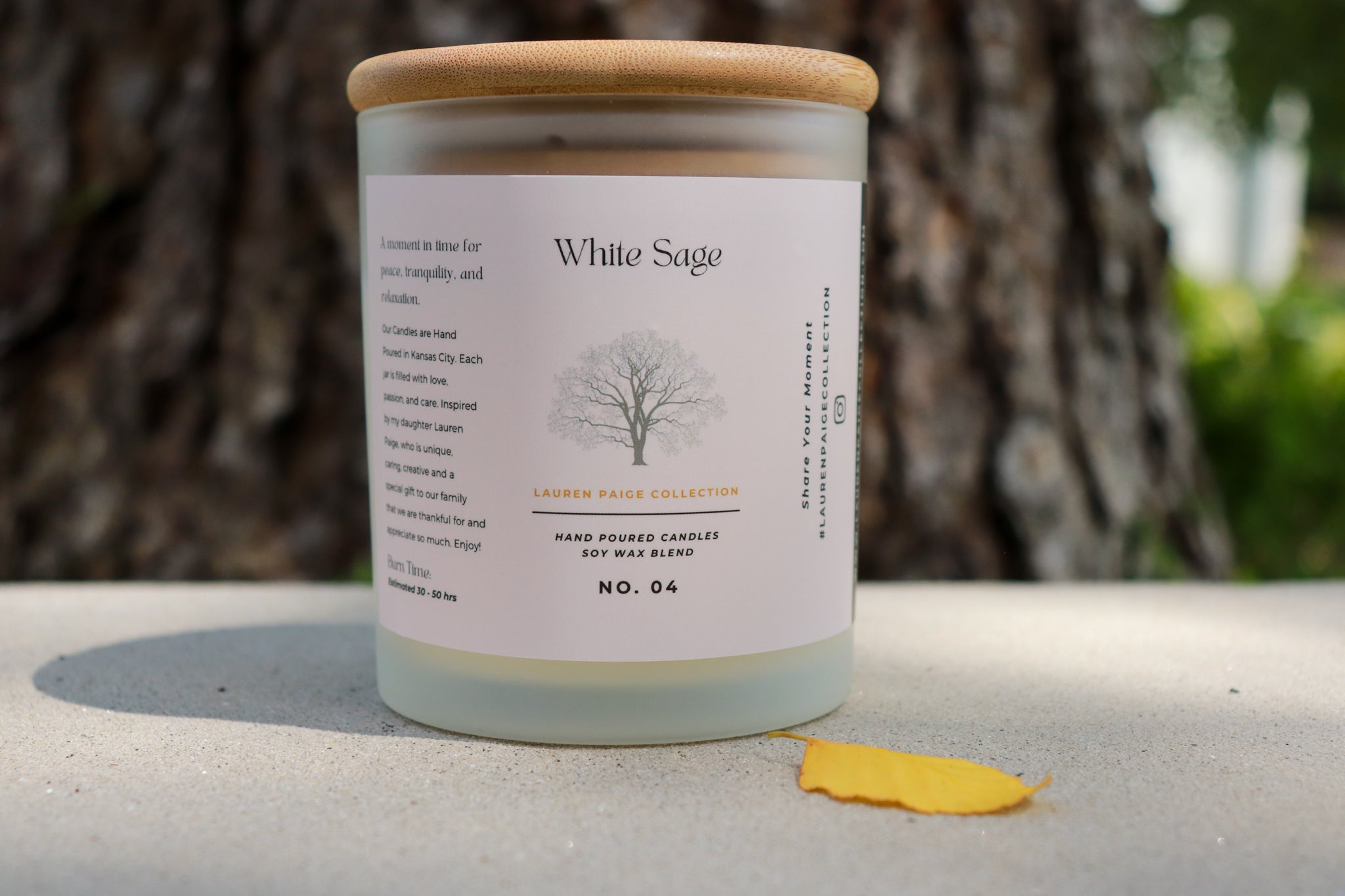 White Sage | Year Round Staple
A sweet, earthy, & divine mix of Chestnuts & Vanilla 🕊️. This candle captures the cleansing and purifying aroma of white sage. Know as a spiritual scent, create a peaceful and serene atmosphere in your home.
Crafted with a premium soy wax blend and cotton wicks, our "White Sage" candle burns cleanly and evenly, providing hours of delightful fragrance. Each candle is carefully poured into a sleek glass jar, making it a beautiful addition to any décor.
The purifying and uplifting aroma of this candle is perfect for creating a calming ambiance in any room of your home. Whether you're practicing meditation, yoga, or simply enjoying some quiet time, the  soothing fragrance of "White Sage" will help you find your center and create a sense of peace.
*Recommended burn time is 2-3 hr increments max. Be sure to keep wick trimmed at .5 - 1 inch in height if needed and only lit in a well ventilated area. 🕯