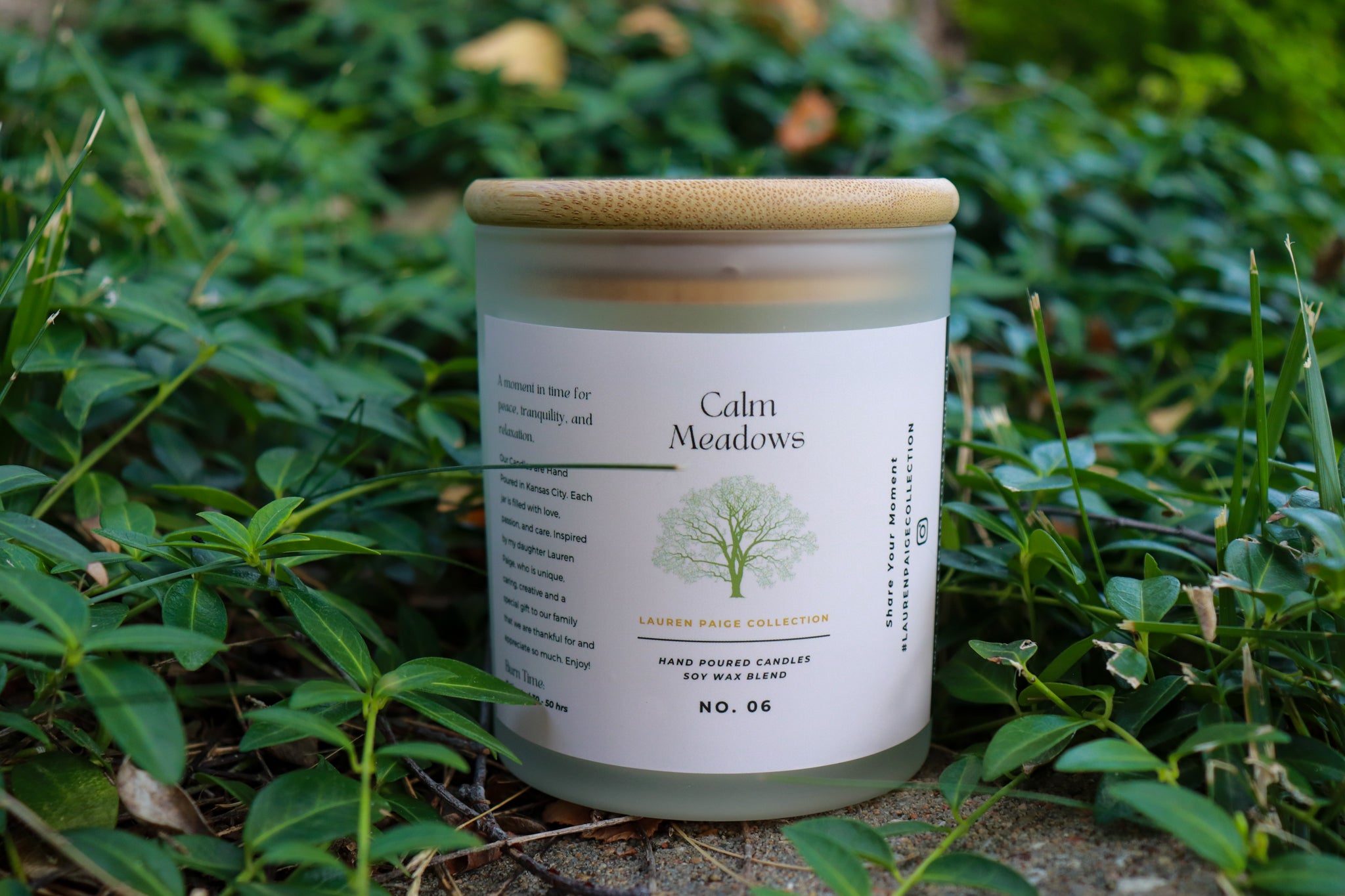 Calm Meadows | Year Round Staple
Rolling hills of lush greenery to calm your senses 🍃. A serene and tranquil scent that will transport you to a peaceful, sun-kissed meadow. The soft and gentle aroma of this candle is perfect for creating a tranquil and relaxing ambiance in any room of your home.
Crafted with a premium soy wax blend and  cotton wicks, our "Calm Meadows" candle burns cleanly and evenly, providing hours of delightful fragrance. Each candle is carefully poured into a sleek glass jar, making it a beautiful addition to any décor.
Whether you're looking to unwind after a long day, practicing yoga, or enjoying some quiet time, the soothing scent of "Calm Meadows" will help you find your center and create a sense of peace.
Soy Wax + Coconut Wax + Essential Fragrance Oils
Sea Salt + Green Leaves + Vibrant Lavender
*Recommended burn time is 2-3 hr increments max. Be sure to keep wick trimmed at .5 - 1 inch in height if needed and only lit in a well ventilated area. 🕯