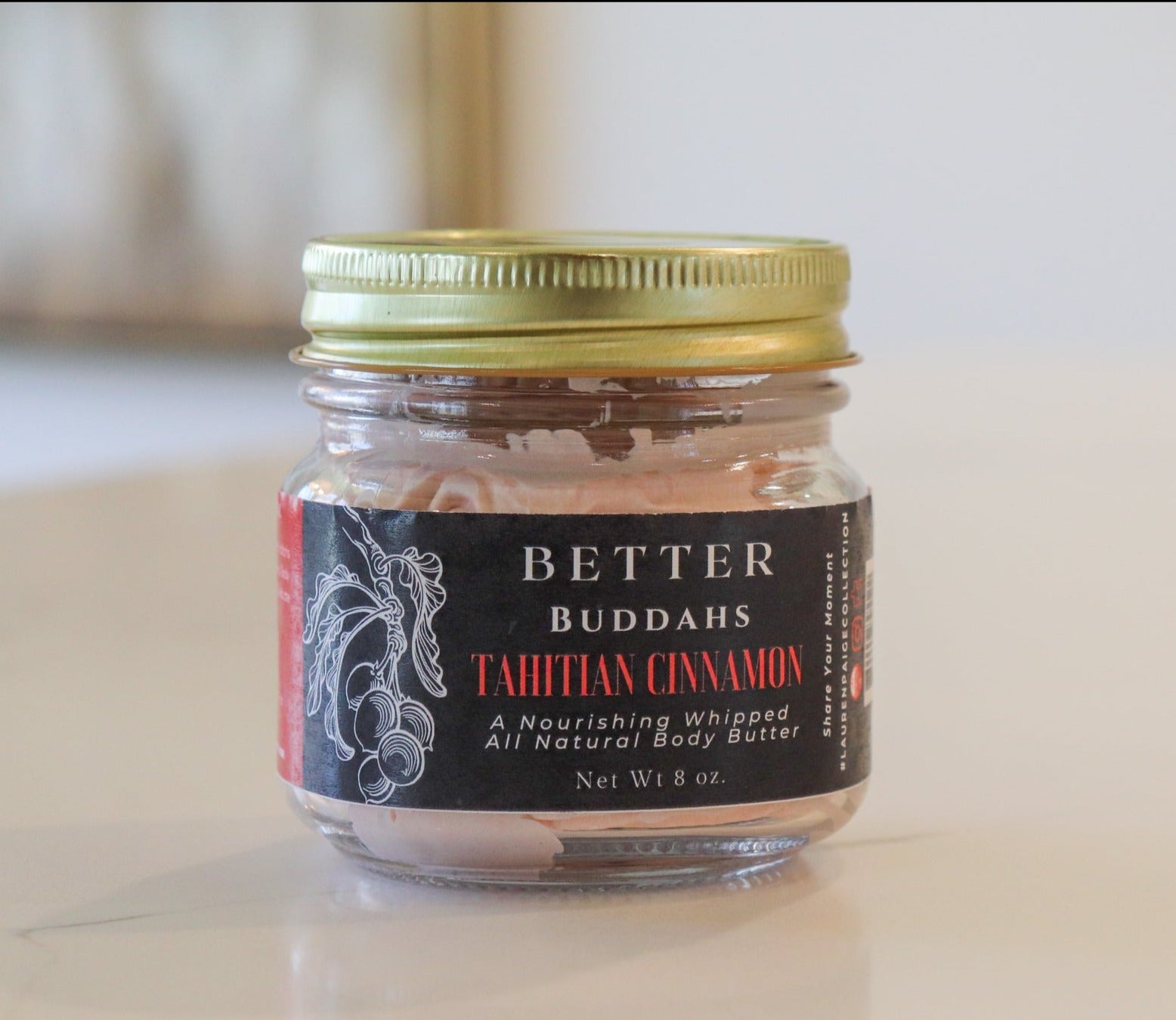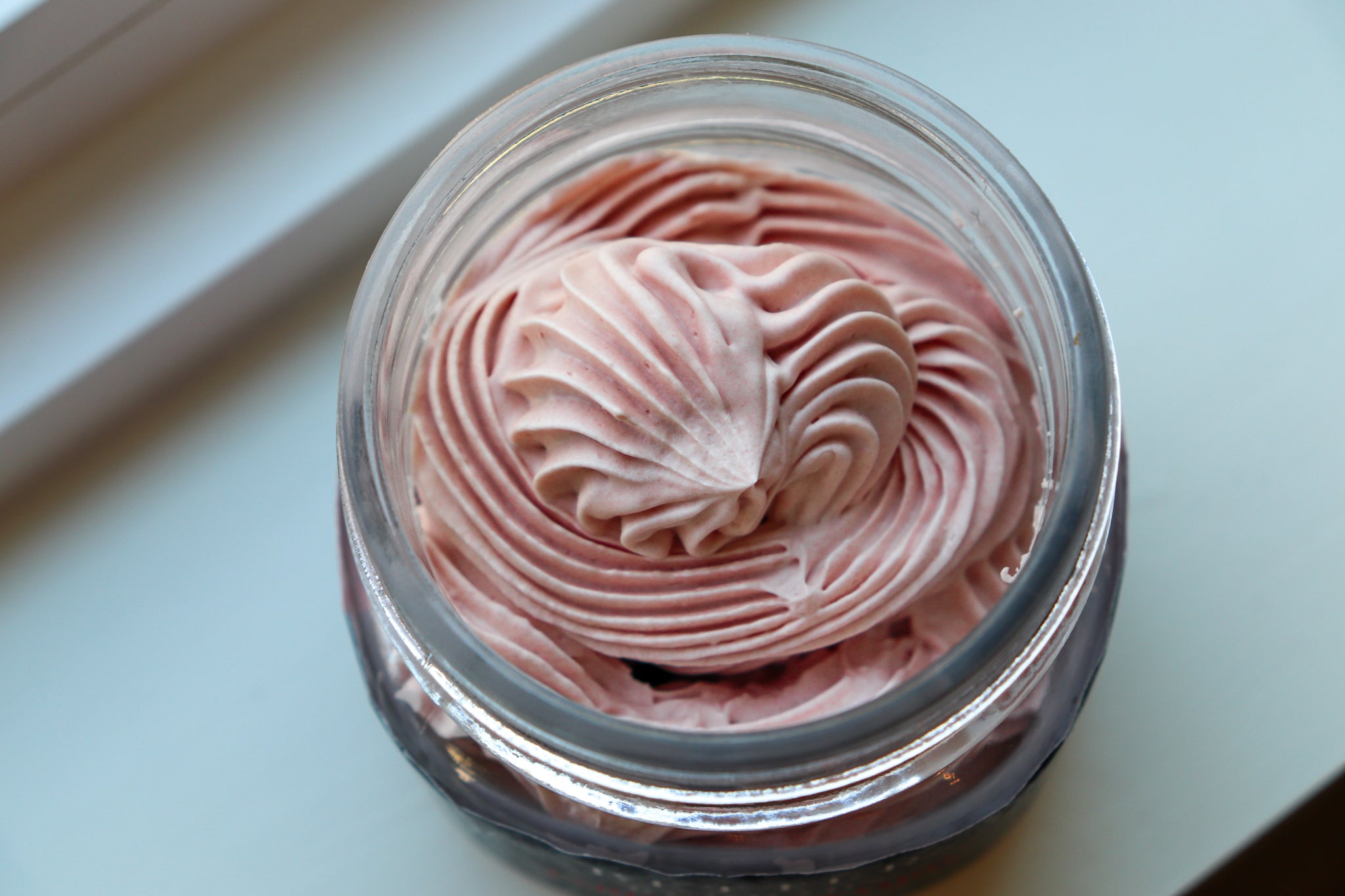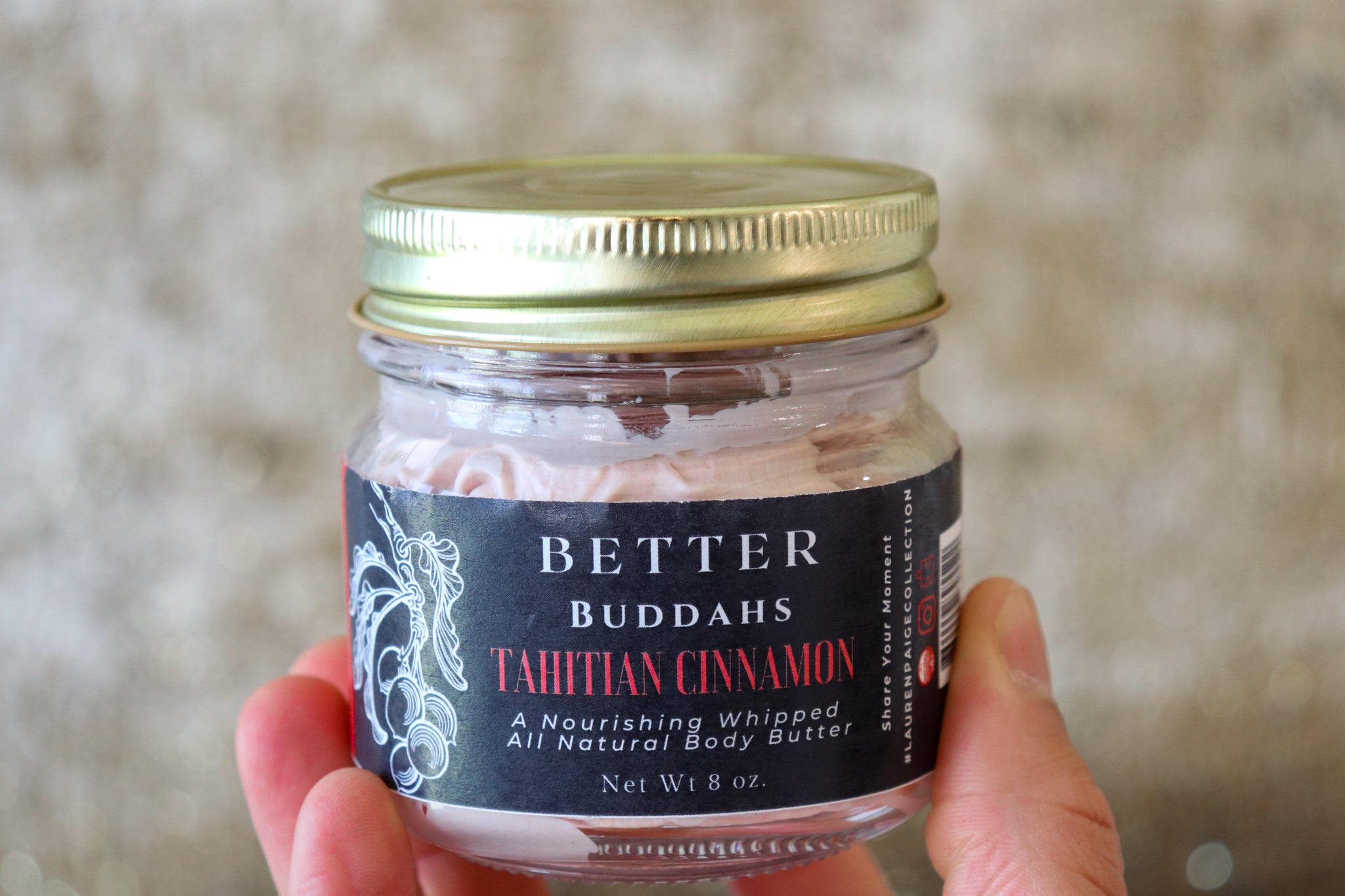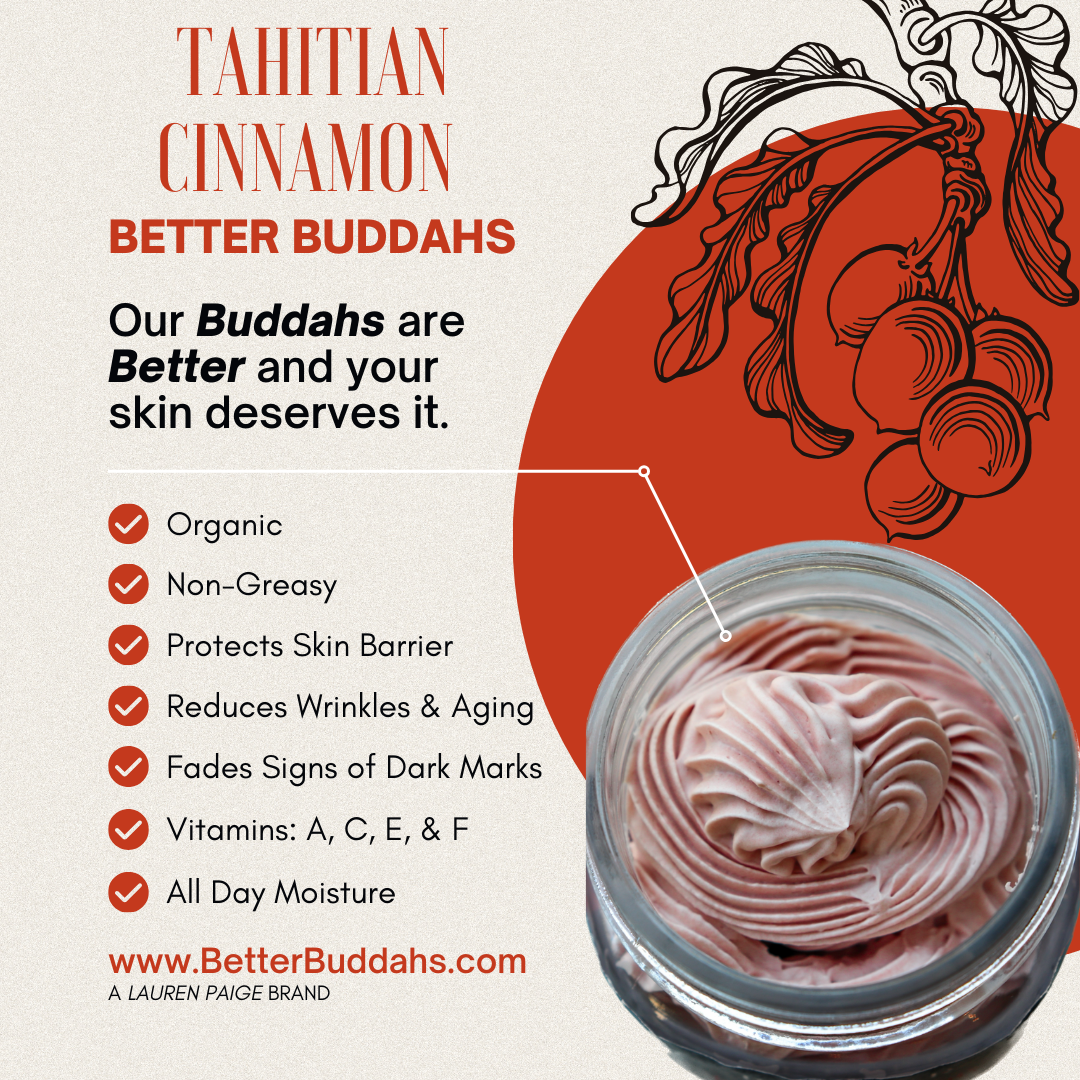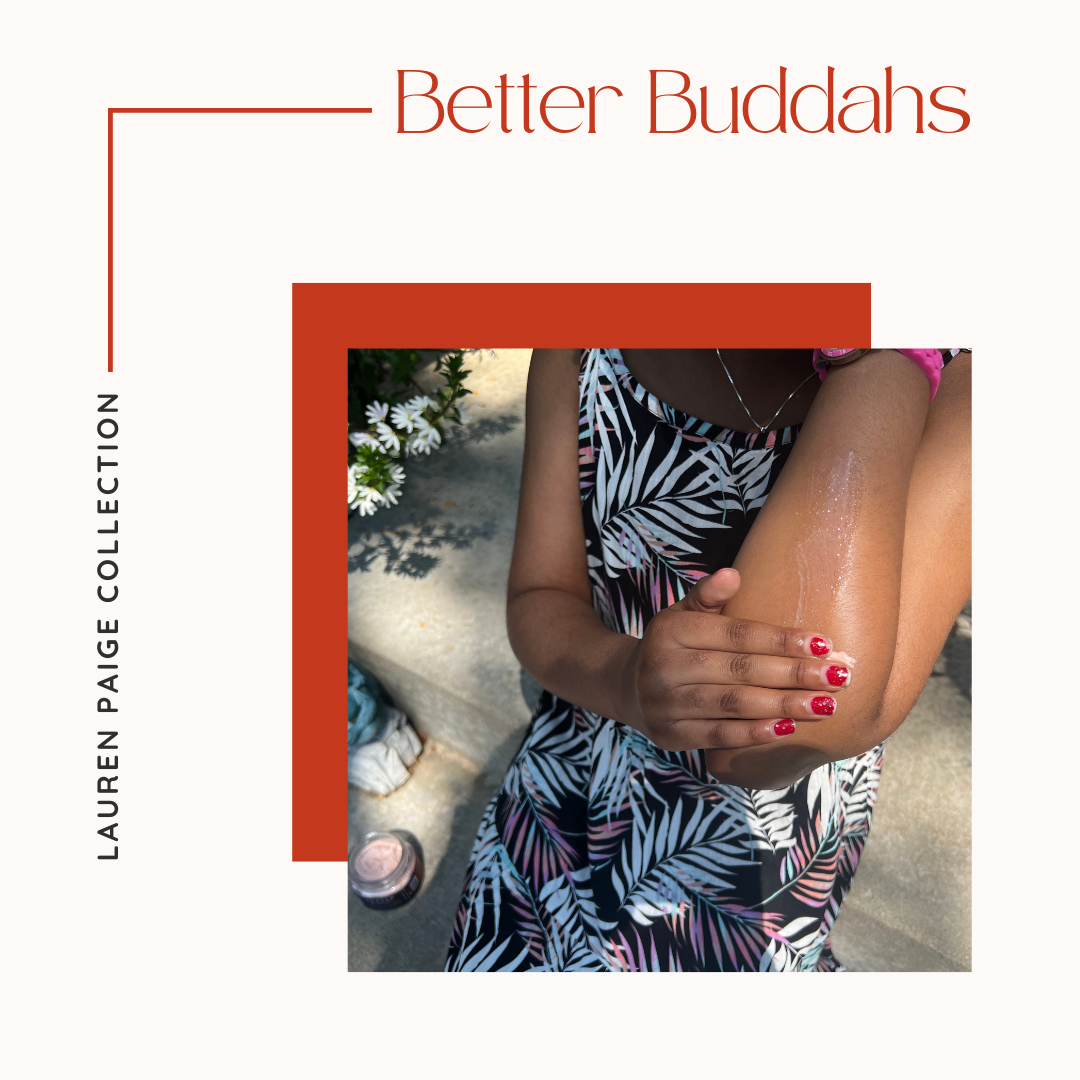 Better Buddahs | Tahitian Cinnamon | All Natural Whipped Body Butter
The warmth of the Tahitian Islands in an all natural whipped body butter 🌰
A treat your skin will savor. From the rich texture to the warm & spicy notes, you'll be transported to an exotic paradise. This luxurious body butter is infused with a blend of natural oils, skin loving butters, antioxidants, anti-aging properties, and nourishing ingredients that work to deeply moisturize and rejuvenate your skin all without feeling greasy. Better Buddahs works day & night to keep your skin nourished all while smelling good.
Our Buddahs are Better and your skin deserves it
A little goes a long way, but with that said…You Do You. Simply apply in circular motions until fully absorbed, leaving your skin looking and feeling its best!
Shea Butter, Mango Butter, Sodium Lactate, Coconut Oil, Olive Oil, Jojoba Oil, Arrowroot, Essential Fragrance Oils, & Mica Powder.
Store in a conditioned and/or cool environment away from direct sunlight.