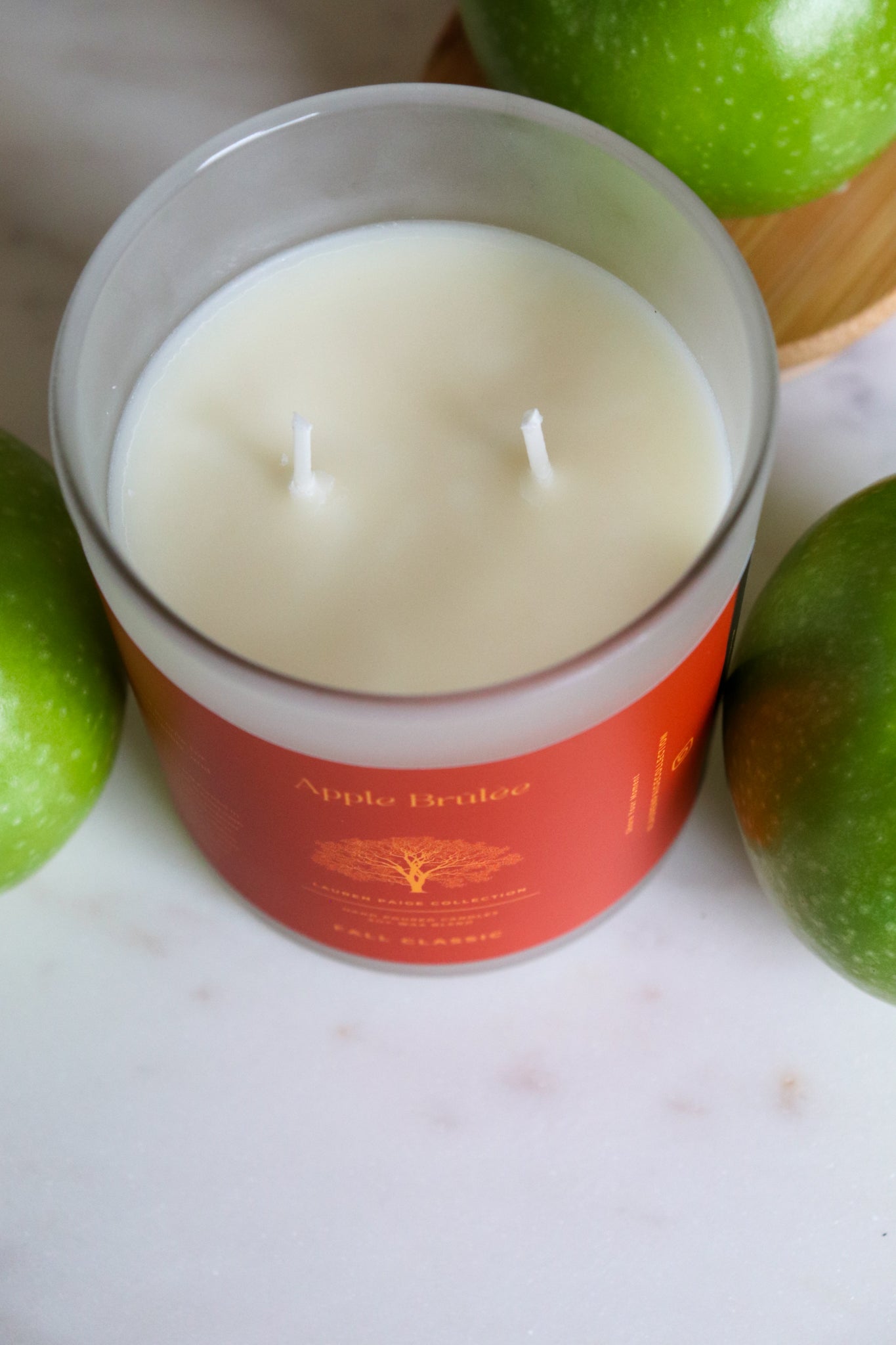 Embrace the essence of fall with our Apple Brûlée candle 🍏. Experience the perfect blend of orchard-fresh apples, gently caramelized, and infused with notes of warm vanilla and a hint of cinnamon. Handcrafted to capture the season's spirit, this enchanting fragrance invites you to bask in the cozy and nostalgic ambiance of autumn, creating a welcoming atmosphere that soothes the senses. *Available for a limited time.
Soy Wax + Coconut Wax + Essential Fragrance Oils
Sautéed Apples + Warm Cinnamon
*Recommended burn time is 2-3 hr increments max. Be sure to keep wick trimmed at .5 - 1 inch in height if needed and only lit in a well ventilated area. 🕯
So Divine!
Not gonna lie, this scent makes me hungry but smells amazing! Got to stack up on these.